A lot of homeowners think they have to wait until spring to sell their home, but that's just not true.
Yes, you will see more activity and inventory in the spring. However, I still say fall is a great time to be in the market.
Why? Because you'll have less competition from other sellers in the fall and winter. There will be fewer homes on the market during these seasons.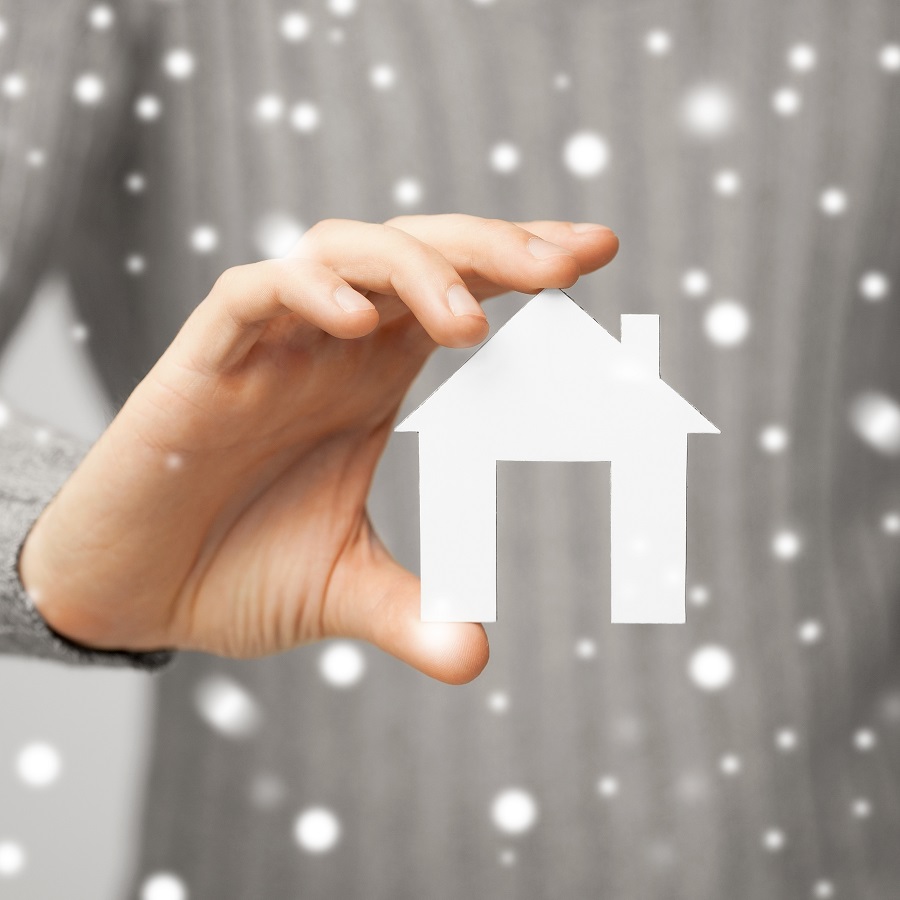 True, you will have less traffic and fewer showings in fall and winter. Selling your home will take a bit longer. But, every showing you have will be a serious one. If a buyer is looking at your home this time of year, they are looking for a reason! They are not there to play, and I think that's really important.
Some people will tell you the house will look terrible in the fall and winter. Yards don't look so good this time of year. We have a technique to help buyers understand how the home will look in the spring. Take pictures!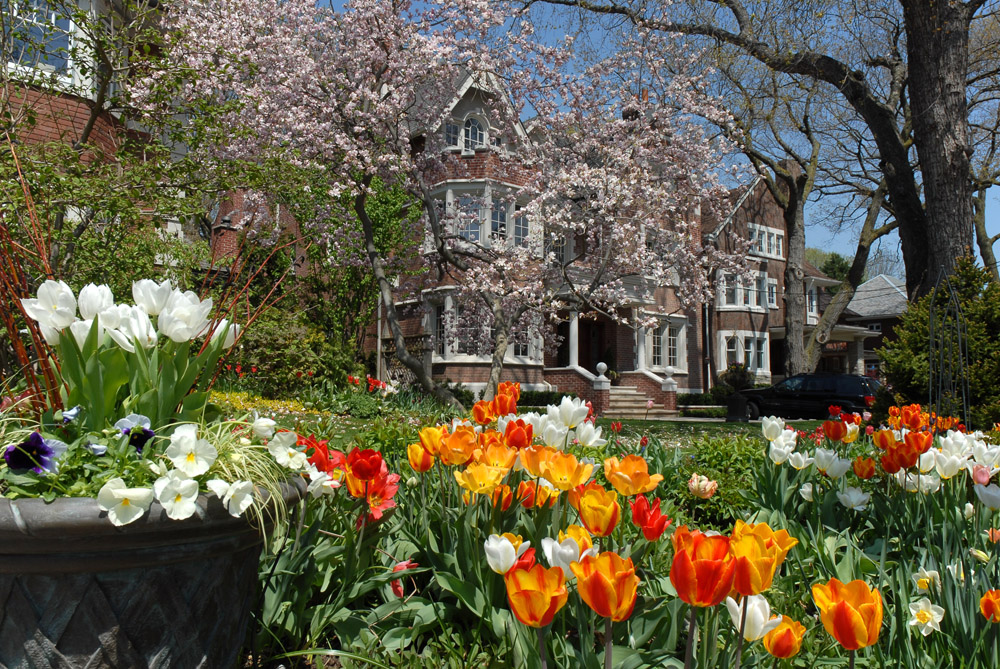 We can use photos of your flower beds to market the house. We use them in the house for buyers to look at when they walk through. We also use them in the listings. We'll tell prospective buyers, "Here's what it's going to look like when you wake up one morning in March or April." Buyers will understand that.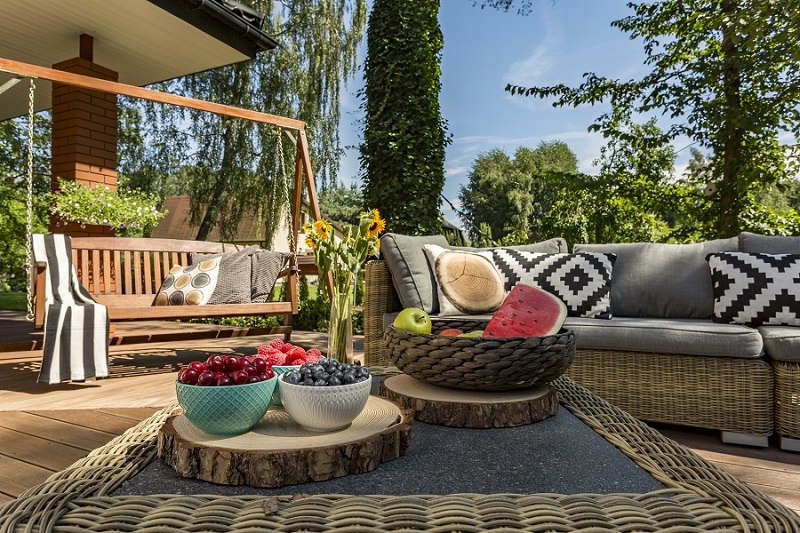 Here's another tip. Naturally, everyone remembers to blow off the leaves from the front yard, driveway and sidewalk. But they forget about the deck and other areas in the back yard. Don't forget about the deck! Outdoor living is still a huge part of a home buyer's square footage consideration. Outdoor living spaces mean a lot to home buyers. So be sure to make the back areas look as pretty as the front.
What else can you do? Put fresh mulch in the flower beds to make them look their best. Be sure to rinse the dirt off of the house before it freezes! Give it a good power washing.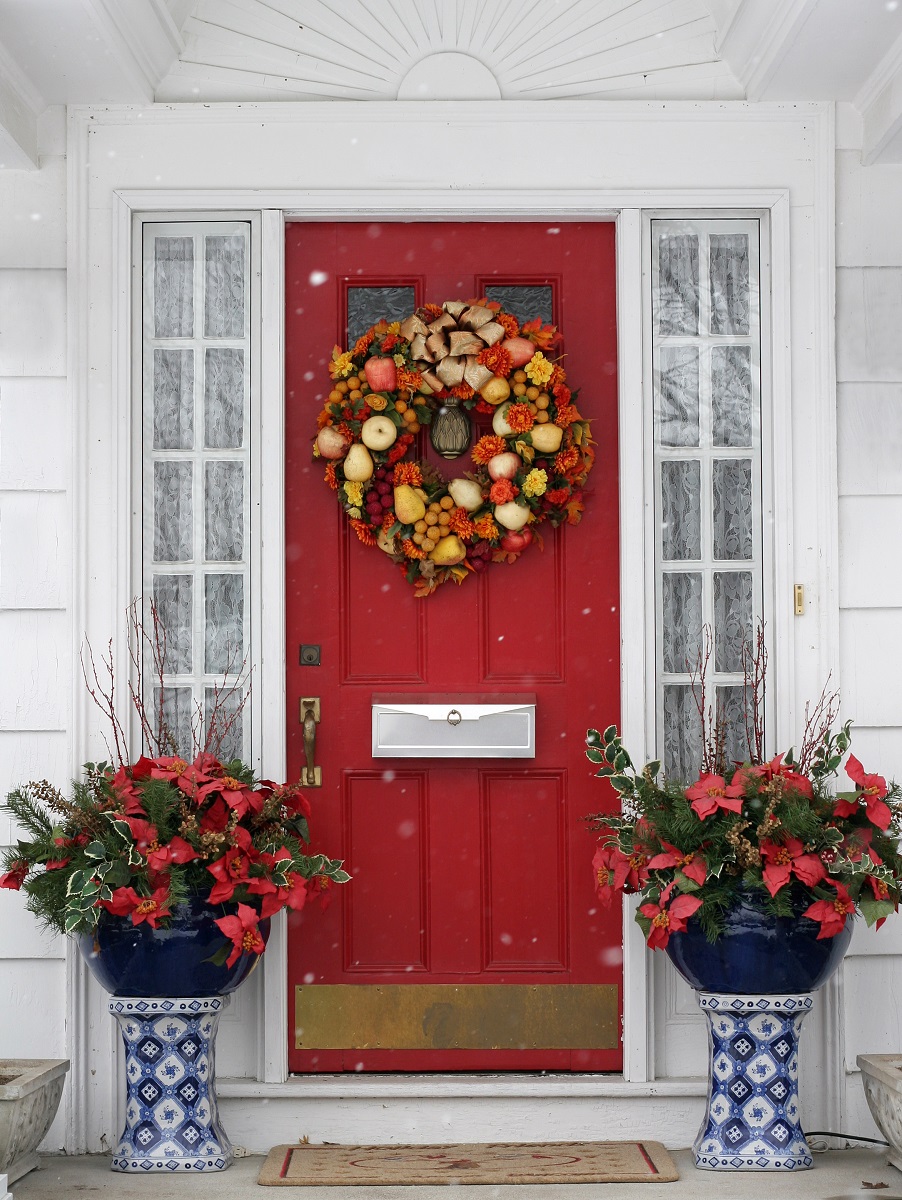 Finally, don't underestimate the power of the wreath. A nice, decorative wreath will make a great impression. Flags look pretty good, too, but be careful with college flags. You don't want to upset someone who's coming to look at your home. And, of course, we do not recommend political signage when you're trying to sell your home.
If you're looking to sell your house this fall or winter, give me a call and let's work together! I invite you to tune in to my Saturday afternoon radio show every week on WBT. I look forward to hearing from you soon, because Opportunity is Knocking!
Jamison Realty Services Cities in Both North & South Carolina