Join Jamison Realty for a paw-tappin' party at Pawsitively Matthews– Saturday, November 2nd, 10:00 a.m. – 4:00 p.m. at Stumptown Park!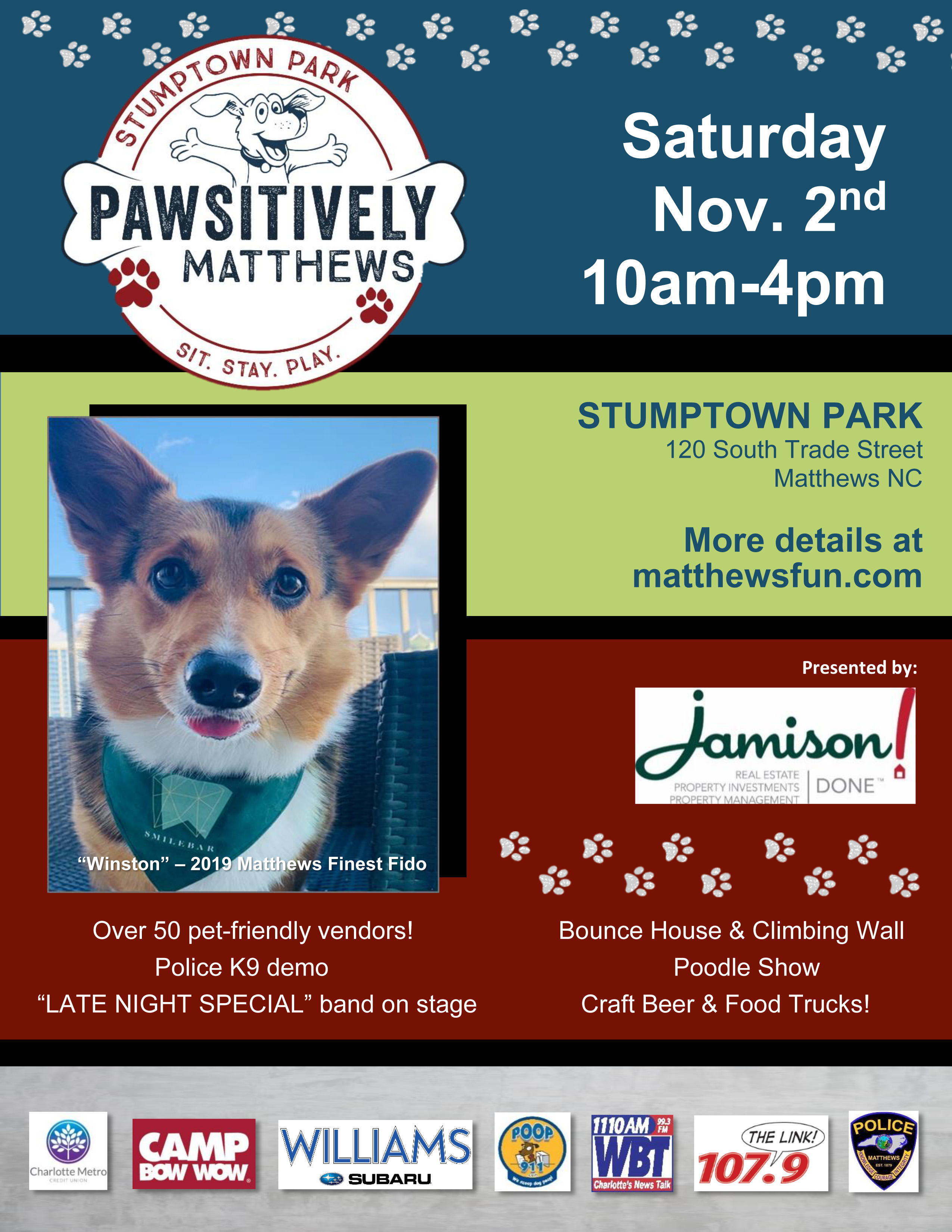 Do you love pet-friendly venues, like local ale houses and outdoor festivals, where you can mix and mingle with like-minded pet lovers in a fun social environment? If you jump at the opportunity to put you paws to the pavement with your pets, Pawsitively Matthews is the place you want to be on Saturday, November 2! Join Jamison Realty and the town of Matthews for our annual event, geared specifically to your pets.
Pawsitively Matthews is a good time for the whole family!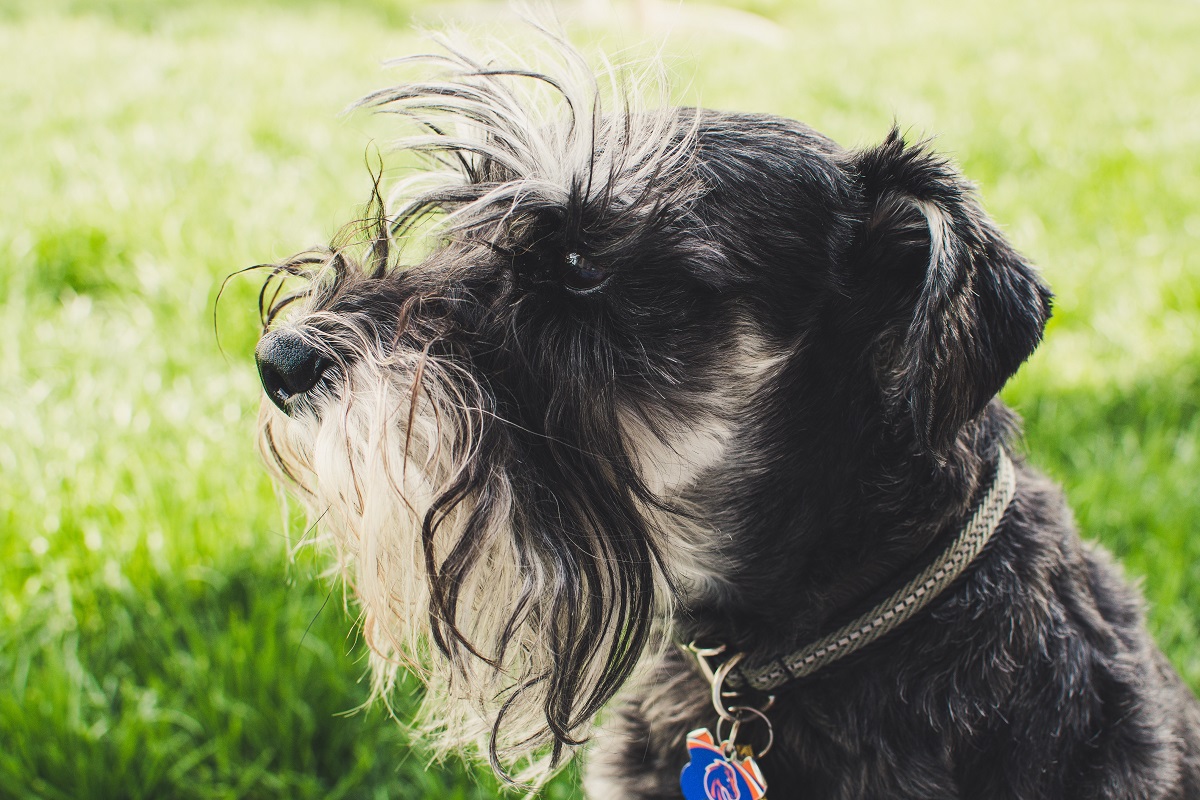 Our annual pet-centric event began in 2009, with a couple of sponsors and about 100 event attendees. Since Jamison Realty partnered with the town of Matthews to host Pawsitively Matthews, we have many sponsors, food and craft vendors, and live music by The Late Night Special Band! Bring your pups for a day of fun, education, live demonstrations, and more! Pawsitively Matthews hosts over 50 pet-friendly vendors for your perusal and pet patronage. Come, enjoy the fresh autumn air and sunshine, craft beer in-hand, live music in the air, and your best friend by your side!
Safe and healthy pets are happy pets!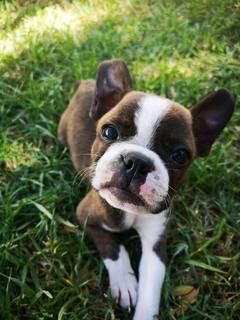 Don't miss out on the opportunity to get your pet's 3-year rabies vaccination re-up at a steal. Lessen your worry over missing pets with microchip identification, which will assist local vets, rescues, or animal control professionals to quickly scan and identify your pet if he is ever found astray.
Pressly Animal Hospital will be offering $15 rabies shots and $20 micro-chipping.
Howl-worthy vendors and events for wet noses and wiggle butts and their humans:
(see the map of this year's event below)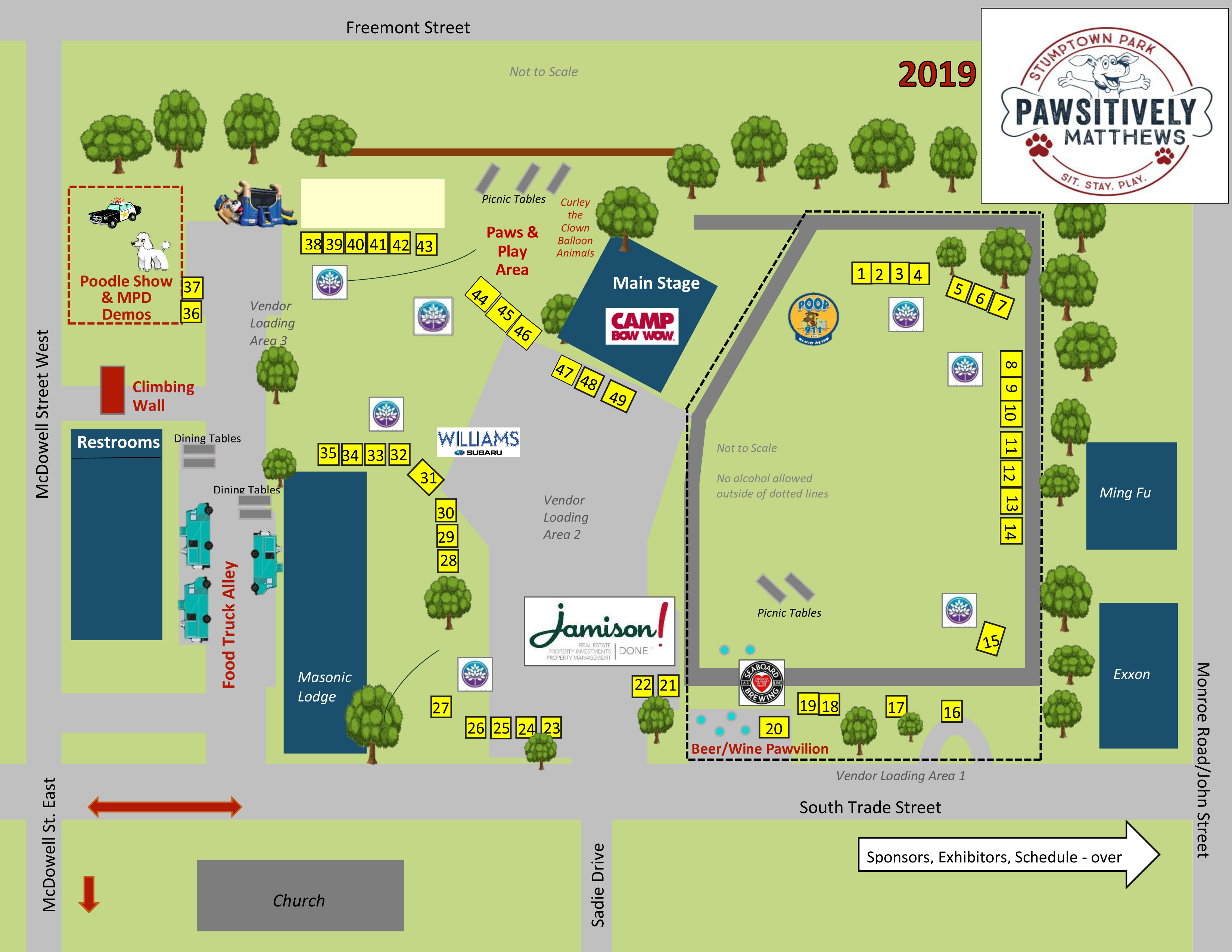 Pet retailers
Pet groomers
Specialty treat bakeries
Veterinarians
Pet Trainers
Pet sitters
K-9 demonstration by Matthews Police Department
Off-leash Paws & Play area
Adoptable dog parade on the main stage
Three music sets on the main stage by The Late Night Special Band
Food trucks
Bounce houses & rock climbing wall
Meet with local rescue groups and adoptable dogs
Wine and craft beer at the Pawvillion, hosted by Seaboard Brewing
Want to be a sponsor?
There are area sponsorships available:
Food Court, Demonstration Area. Email for details!

Presenting Sponsor: Jamison Realty
Additional sponsors: Matthews Police Department, Seaboard Brewing, Poop 911, 1110WBT, 107.9 The Link, Camp Bow Wow
Contact Phone: 704-847-4411