Paul Jamison was extremely honored to receive a coveted Platinum MarCom Award recently for his new book, "Opportunity is Knocking." The MarCom Awards, a prestigious international competition honoring excellence in marketing and communication, recognize the creativity, hard work and generosity of industry professionals.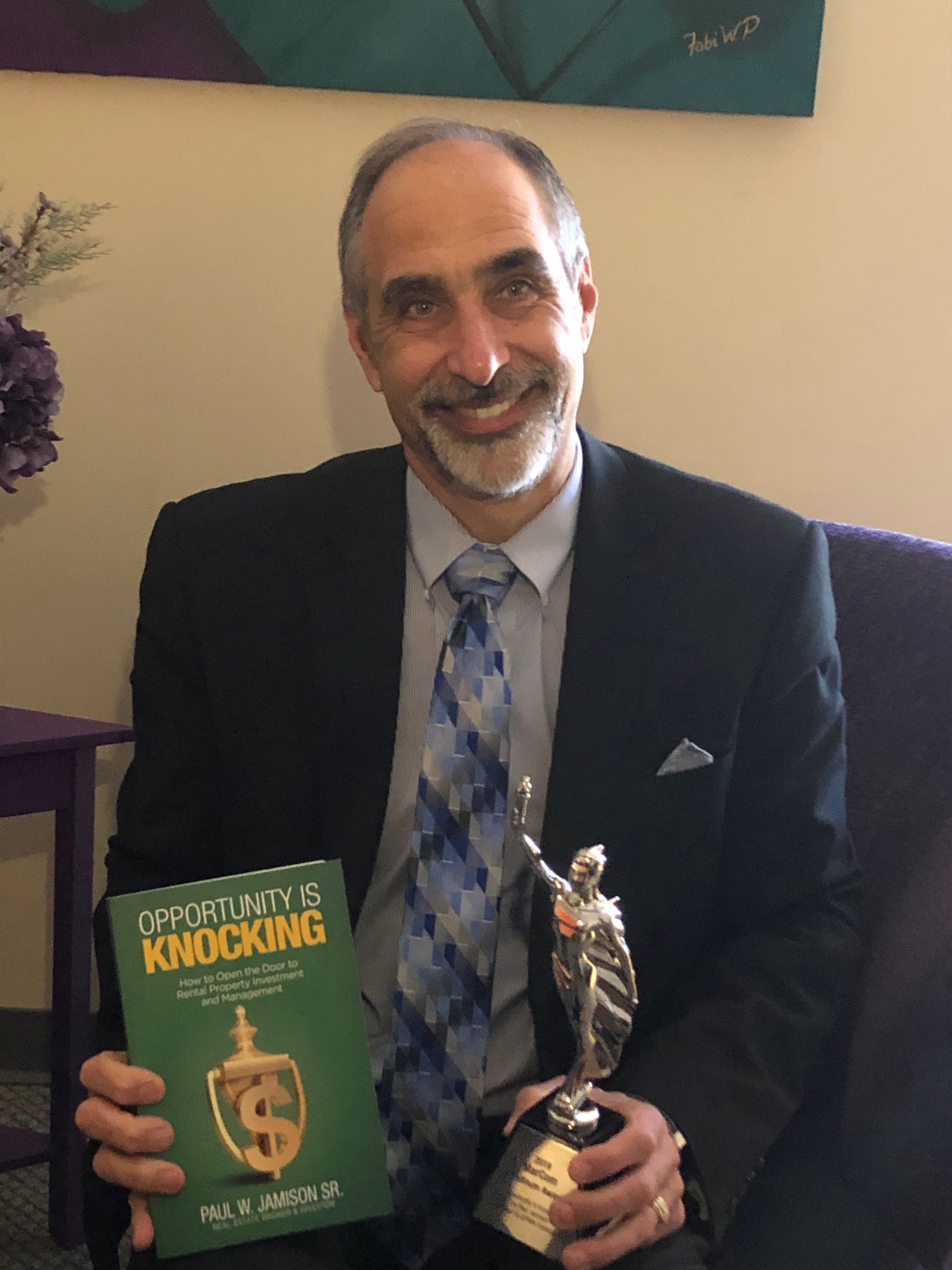 The full title of Paul's book is "Opportunity is Knocking: How to Open the Door to Rental Property Investment and Management." Paul felt that by writing a book he could share his insights with those who are ready to enter the world of real estate investment. In "Opportunity is Knocking," he shares glimpses of 14 years of trial and error from his experience in real estate investment. This book, both practical and entertaining, gives potential investors valuable information about setting yourself up for success and avoiding pitfalls along the way.

MarCom is a highly-respected creative competition in the marketing and communication industry. Each year MarCom receives about 6,000 print and digital entries from agencies and individuals in dozens of countries. The competition is administered by the Association of Marketing and Communication Professionals (AMCP) and includes categories from Print Media and Digital Media to Strategic Communications and Web Creativity.

The team at Jamison Realty, Jamison Property Investments, and Jamison Property Management are here to help you with all your real estate needs.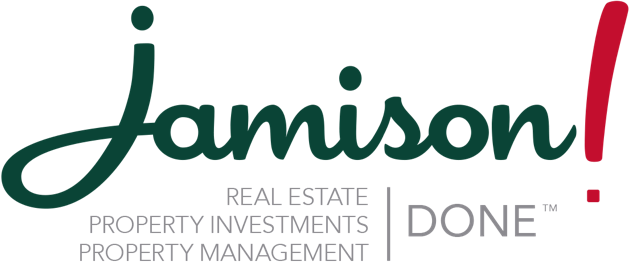 If you are interested in growing your wealth of knowledge about property investments, we invite you to reach out to the team of advisors at Jamison Property Investments at (704) 846 -3663 or purchase Paul's book, Opportunity Is Knocking: How to Open the Door to Rental Property Investment and Management.