Paul Jamison here. How can I help you?



You've reached Jamison Realty, where Opportunity is Knocking. When? All the time, including right now.
Jamison Realty is here to help you buy your next home



When you are preparing to buy a home, you probably have many concerns and many decisions to make. We can help you each and every step of the way. By choosing Jamison Realty you have already made an excellent decision and are well on your way to the best home-buying experience in the Carolinas.
Downsizing from a well-loved home: You're in good company when you call Jamison Realty to help you find a smaller home. We specialize in this area and we're among the top Charlotte-area downsizing realtors. Many retirees and empty-nesters have relied on us to help them through this transition very smoothly. It may have been many years – even decades – since you've purchased a home. We bring our vast experience with today's real estate market. Things may have changed a bit since you have gone down this road. Let us re-introduce you and assure you that yes, it is possible to fall in love with another home.
Searching for my next home: We will only show you homes that meet your criteria. Before we look for your next home, we'll spend time assessing your needs, talking with you about what you're looking for in a home – for the short term and the long term. At Jamison Realty we monitor the pulse of the specialized real estate market, constantly, so we know what properties are out there that will meet your needs.
Financing my new home purchase: If you're a first-time home buyer, we can guide you through our six-step, easy to understand process to secure financing. Even the word mortgage can feel overwhelming, which is why you want an experienced realtor who has worked with many others in your position.
Navigating the business side of buying a home: Whether this is your first home purchase or you've been around this block a few times, the paperwork and due diligence can be a time-consuming and difficult to keep up with. You may have done this once, several times or never, but we have traveled this path with thousands of home buyers. Let Jamison Realty assist you … from making an offer to closing on your new home.

Keeping in touch: We can always find contractors to help with home maintenance or remodeling. We'll help you protect the long-term value of your investment. When your friends and colleagues are preparing to purchase a home, we hope your experience has been such that you will refer them to Jamison Realty.
Jamison Realty is here to help you sell your home!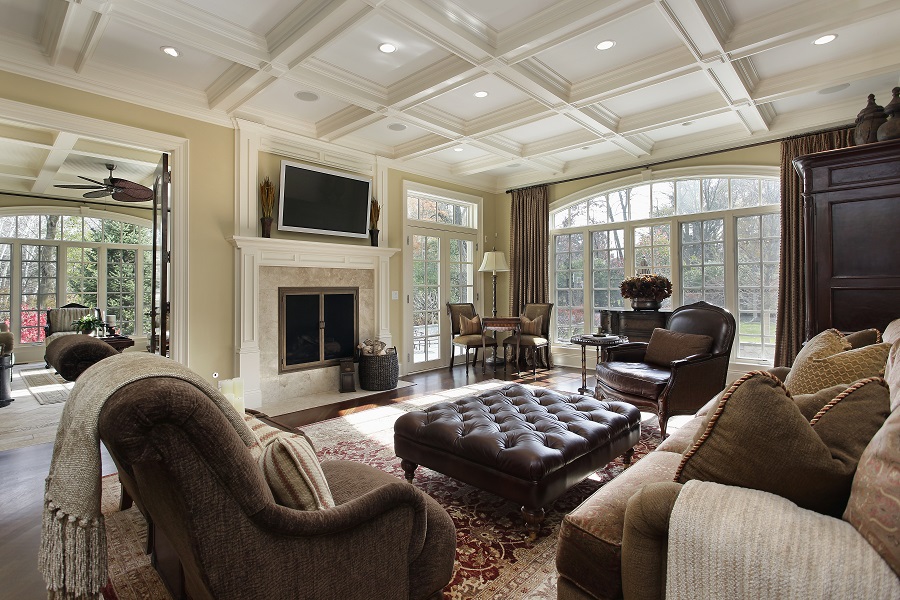 One of the first questions a home seller asks is, What is my home worth? Jamison Realty can help you price your home and prepare it for a smooth, trouble-free sale. We know all of the ins and outs of showing your home in its best light. Little things will make a difference when it comes to the buyer's first impression of your home.

Getting ready to sell my Charlotte area home: Preparing your home prior to listing it for sale is one of the most important steps in the entire selling process. A lick and a promise won't do. Instead of guessing what you need to do in order to prepare your home to be shown to prospective buyers, let us guide you through this critical step. We don't want you to waste time and money on preparations that won't matter, but we must look at what preparations do matter. You may have an inkling if you've watched home sales on TV, but every market is different. Jamison Realty knows what home buyers want to see when they approach your front door and when they step inside.

Listing my Charlotte home: Here we return to the question everybody asks first: What is my home worth? We can visit your home and give you a free home evaluation. In and around the Charlotte specialized real estate market, we know what has sold, recently, for what prices. Whether you are selling because you are downsizing, or you're moving up to the next level, you need to receive a fair price for your home today. Once we arrive at your listing price, Jamison Realty will set up a marketing strategy specifically for selling your home. We customize our marketing strategy for you, and we get results.

Navigating the business side of selling a home: All of our Jamison Realty agents are experts in the intricacies of the contracts used in Charlotte real estate transactions. You've put a lot of love into your home. You can be assured we will protect your best interests at all points in the home-selling process.

Jamison Realty is here to answer your questions.

I am honored to have been named in the top 1% of the top 100 US realtors, and I am happy to answer any questions you have about the home buying or selling process. Give me a call and let's work together! I invite you to tune in to my Your Real Estate Today on WBT (1110 AM) Saturdays from 2:00-3:00 PM. I look forward to hearing from you soon, because Opportunity is Knocking!

Jamison Realty Services Cities in Both North & South Carolina